Example

This guide provides instructions for developing a range of example Klips. Each Klip in this guide illustrates important concepts and skills to help you start developing Klips for your own organization. This guide is designed to be worked through sequentially and each section builds off the previous section to introduce more advanced concepts.
This guide is organized in the following way:
What are "example Klips"?
We've assembled 8 example Klips to show you a few of the ways you can use Klips in Klipfolio. You have full access to these Klips on your dashboard and can view them in the Klip Editor any time you want.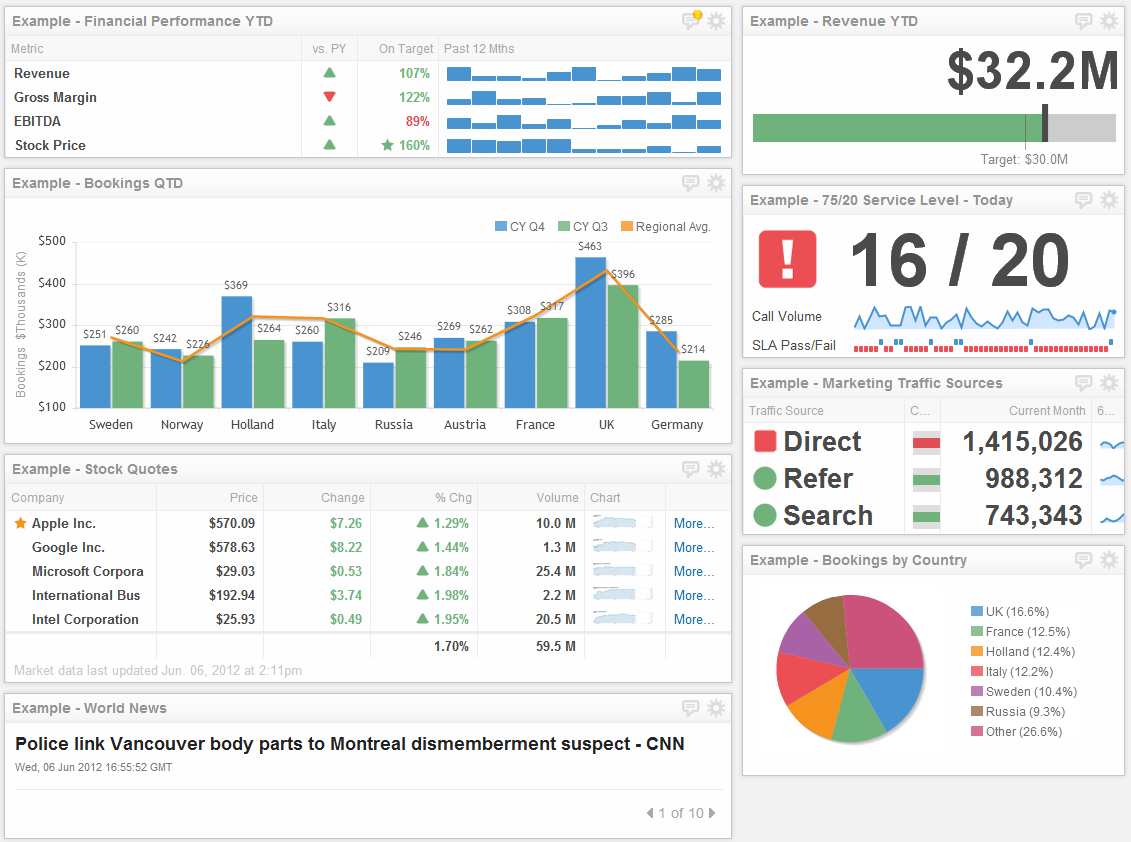 What are "example data sources"?
We've provided access to the data sources backing each Klip on the Examples. If you don't have access to these data sources in your Library, then you can always download the data file from the Sample data source section.
Additional resources
This support site has lots of articles that are designed to help you better understand how to use Klipfolio. We've included links to relevant articles in each section of this guide, but feel free to browse or search this site whenever you need an answer to a question. 
Here's a list of articles that you may find useful to read before starting this guide:
Start building the first Klip in this guide...